by Delia Owens
"Faces change with life's toll, but eyes remain a window to what was….."

Delia Owens
Have you ever read a book that just broke you? That was what I felt while reading this book, total brokenness. When the Crawdads Sings is about strength and survival but the predominant theme is loneliness. (I could smell it. I could taste it and it choked me up more times than I would care to admit) But before I dive in let's have a look at the Blurb.
Blurb:
For years, rumors of the "Marsh Girl" have haunted Barkley Cove, a quiet town on the North Carolina coast. So in late 1969, when handsome Chase Andrews is found dead, the locals immediately suspect Kya Clark, the so-called Marsh Girl. But Kya is not what they say. Sensitive and intelligent, she has survived for years alone in the marsh that she calls home, finding friends in the gulls and lessons in the sand. Then the time comes when she yearns to be touched and loved. When two young men from town become intrigued by her wild beauty, Kya opens herself to a new life–until the unthinkable happens.
My Thoughts:
Hmmn! As far as I'm concerned Kya was a hybrid super human alien baby. How else can you explain her survival? She had literally everyone walk out of her life starting from her mum, siblings and her abusive father. This girl survived living in a marsh (for my Nigerian followers aka oyinbo for swamp or bush) all by herself. Listen when I think of a marsh the first things that come to mind. Murky water, snakes, alligators, SNAKES, giant blood sucking mosquitoes…you know HUGE SNAKES!! So you can understand why it was so hard for my brain to reconcile the fact that a child could survive in abject loneliness on a marsh. (Please ignore me that's my personal problem)
You see Kya may not have been book smart. She was what I'll like to call marsh-smart (You see what I did there). She could wade through the waters unsupervised, cover her tracks in the marsh and outsmart the towns' truant officers. Her education came in the form of Tate, Kya's main love interest. Who I must say was a stand-up guy for most of the book until a little stroke of stupidity hit. Thus leaving Kya abandoned and alone (again *rolls eyes)
Yearning for some sort of connection she runs into the arms of Chase (soon to be dead guy…oops, well it's not really a spoiler because he was dead right from Chapter One.) The complexities of this Love triangle ends up with dire consequences as once again the marsh girl is left alone to face the accusing fingers of the townspeople and the Law.
The Verdict:
Yass!!!! This was a juicy book. I gulped it all in a day and I was still thirsty (pun intended) First of let's talk about Delia Owens description of the Marsh, Wow I didn't know a bush can be that beautiful O! The interaction between Kya and the Marsh was so intricately and beautifully written that you start to feel like the marsh is a character in its own right, A friend that was a source of beauty and succor for Kya (thumbs up to Delia Owens).
I was so moved by this book because I think loneliness is something everyone can relate to. It really struck a chord and hope it does the same with you too.PS. I wish I could see your reaction when you get to the plot twist, Please comment lets geek out together.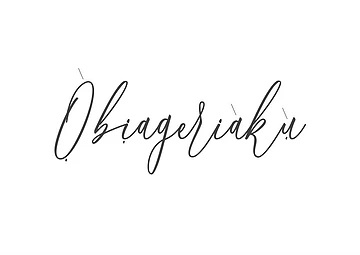 Sources:
https://www.penguinrandomhouse.com/books/567281/where-the-crawdads-sing-by-delia-owens/9780735219090/
If you liked this post check out Orchestra of Minorities.