Happy New Year Guys!!! Its that time of the year again, where crazy book nuts like me scour the internet for new and anticipated releases for the year. All I can say is that I am definitely excited for the year ahead and I can already foresee the huge holes in my pocket. God save me !!!!!!!
January 2020
Riot Baby by Tochi Onyebuchi
Release Day: 21 January
Ella has a Thing. She sees a classmate grow up to become a caring nurse. A neighbor's son murdered in a drive-by shooting. Things that haven't happened yet. Kev, born while Los Angeles burned around them, wants to protect his sister from a power that could destroy her. But when Kev is incarcerated, Ella must decide what it means to watch her brother suffer while holding the ability to wreck cities in her hands. 
Rooted in the hope that can live in anger, Riot Baby is as much an intimate family story as a global dystopian narrative. It burns fearlessly toward revolution and has quietly devastating things to say about love, fury, and the black American experience. 
February 2020
Black Sunday by Tola Rotimi Abraham
Release Day: 4 February
Twin sisters Bibike and Ariyike are enjoying a relatively comfortable life in Lagos in 1996. Then their mother loses her job due to political strife, and the family, facing poverty, becomes drawn into the New Church, an institution led by a charismatic pastor who is not shy about worshipping earthly wealth. 
Soon Bibike and Ariyike's father wagers the family home on a "sure bet" that evaporates like smoke. As their parents' marriage collapses in the aftermath of this gamble, the twin sisters and their two younger siblings, Andrew and Peter, are thrust into the reluctant care of their traditional Yoruba grandmother. Inseparable while they had their parents to care for them, the twins' paths diverge once the household shatters. Each girl is left to locate, guard, and hone her own fragile source of power. 
Written with astonishing intimacy and wry attention to the fickleness of fate, Tola Rotimi Abraham's Black Sunday takes us into the chaotic heart of family life, tracing a line from the euphoria of kinship to the devastation of estrangement. In the process, it joyfully tells a tale of grace and connection in the midst of daily oppression and the constant incursions of unremitting patriarchy. This is a novel about two young women slowly finding, over twenty years, in a place rife with hypocrisy but also endless life and love, their own distinct methods of resistance and paths to independence. 
March 2020
The Book of Echoes by Rosanna Amaka
Release Day: 19 March
A sweeping, uplifting story of how a boy from Brixton and a girl from Lagos escape their dark past and find themselves a bright future
 1981, and England looks forward to a new decade. But on the streets of Brixton, it's hard to hold onto your optimism, especially if you are a young black man. Racial tensions rumble, and now Michael Watson might land in jail for a crime he did not commit. Thousands of miles away, village girl Ngozi abandons her orange stall for the chance to work as a maid. Alone in a big city, Ngozi's fortunes turn dark and soon both her heart and her hopes are shattered. From dusty roads to gritty pavements, Ngozi and Michael's journey towards a better life is strewn with heartache and injustice. When they finally collide, their lives will be transformed forever.
With irresistible joy and grace, Rosanna Amaka tells of people moving between worlds and asks how we can heal and rescue one another. 
An Act of Defiance by Irene Sabatini
Release Day: 19 March
Harare, 2000. Gabrielle is a newly qualified lawyer fighting for justice for a young girl. Ben is an urban and charismatic junior diplomat, attached to Harare with the American embassy. Robert Mugabe's youth wing terrorized his political opponents as he tightens his grip on power, they begin a tentative love affair. But when they fall victim to shock, their lives split across continents and their stories diverge, forcing Gabrielle on a painful journey towards self-realization. 
A Broken People's Playlist by Chimeka Garricks
A Broken People's Playlist is a collection of short stories with underlying themes so beautifully woven that each story flows into the other seamlessly. From its poignant beginning in "Lost Stars" a story about love and it's fleeting, transient nature to the gritty, raw musical prose encapsulated in "In The City", a tale of survival set in the alleyways of the waterside. A Broken People's Playlist is a mosaic of stories about living, loving and hurting through very familiar sounds, in very familiar ways and finding healing in the most unlikely places. The stories are also part-homage and part-love letter to Port Harcourt (the city which most of them are set in). The prose is distinctive as it is concise and unapologetically Nigerian. And because the collection is infused with the magic of evocative storytelling, everyone is promised a story, a character, to move or haunt them. 
April 2020
he Returnees by Elizabeth Okoh
Release Day: 16 April
After a bad break up, 25-year-old Osayuki Idahosa leaves behind everything she holds dear in London to return to Lagos, Nigeria: a country she hasn't set foot in for many years. Drawn by the transformations happening in the fashion industry in the city, she accepts a job at House of Martha as their Head of PR. While waiting at Milan airport for her connecting flight to Lagos, she meets Cynthia Okoye and Kian Bajo, a wanna-be Afrobeat star. After the plane lands at the Lagos airport, they all go their separate ways but their lives will intertwine again and change the course of Osayuki's life forever.

Love in Colour: Mythical Tales from Around the World, Retold by Bolu Babalola Love stories inspired by tales of the past…
Release Day: 28 April
Join debut author Bolu Babalola as she recreates the most beautiful love stories from history and mythology and retells them with new incredible detail and vivacity. From the homoromantic Greek myths to magical Nigerian folktales, to the ancient stories of South Asia, Babalola is inspired by tales that truly show the variety and colors of love around the world. A high-born Nigerian goddess feels beaten down and unappreciated by her gregarious lover and longs to be truly seen. A young businesswoman attempts to make a great leap in her company and an even greater one in her love life. Whether captured in the passion of love at first sight or realizing that self-love takes precedence over the latter, the character's in these vibrant stories try to navigate this most complex human emotion and understand why it holds them hostage. Bolu takes a step in decolonizing tropes of love and creates new stories inspired by the wildly beautiful tales that already exist in so many communities and cultures. Moving exhilaratingly across perspectives, continents, and genres, from the historic to vividly current, Love in Colour is a celebration of romance in all its forms. Get lost in these mystical worlds and see that love, like humanity, comes in technicolor.
May 2020
The First Woman by Jennifer Nansubuga Makumbi
Release Day: 16 May
From James Murua's Blog: It is described by the publisher Oneworld as, "a powerful feminist rendition of Ugandan origin tales, The First Woman tells the story of Kirabo, the equivalent of Eve in Ugandan mythology. Smart, headstrong and flawed, Kirabo is raised by doting grandparents in idyllic Nattetta in rural Uganda. But as she enters her teens, she starts to feel overshadowed by the absence of the mother she has never known.  At once epic and deeply personal, it tells the story of one young girl's search for her mother, her discovery of what it means to be a woman throughout history and the implications for her future."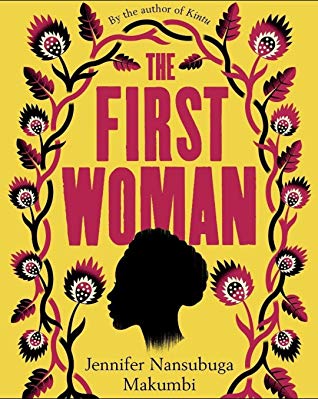 June 2020
The Dragons The Giant The Women by Wayetu Moore
Release Day: 2 June
An engrossing memoir of escaping the First Liberian Civil War and building a life in the United States when Wayétu Moore turns five years old, her father and grandmother throw her a big birthday party at their home in Monrovia, Liberia, but all she can think about is how much she misses her mother, who is working and studying in faraway New York. Before she gets the reunion her father promised her, war breaks out in Liberia. The family is forced to flee their home on foot, walking and hiding for three weeks until they arrive in the village of Lai. Finally, a rebel soldier smuggles them across the border to Sierra Leone, reuniting the family and setting them off on yet another journey, this time to the United States. Spanning this harrowing journey in Moore's early childhood, her years adjusting to life in Texas as a black woman and an immigrant, and her eventual return to Liberia, The Dragons, the Giant, the Women is a deeply moving story of the search for a home in the midst of upheaval. Moore has a novelist's eye for suspense and emotional depth, and this unforgettable memoir is full of imaginative, lyrical flights and lush prose. In capturing both the hazy magic and the stark realities of what is becoming an increasingly pervasive experience, Moore shines a light on the great political and personal forces that continue to affect many migrants around the world and calls us all to acknowledge the tenacious power of love and family.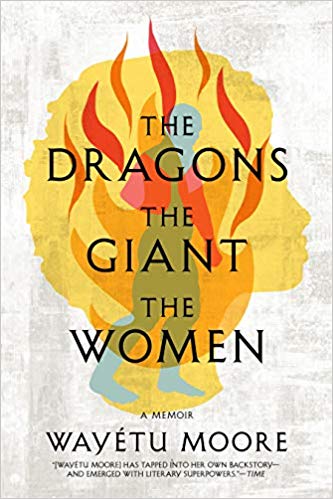 We Are All Birds of Uganda by Hafsa Zayyan
Release Day: 23 July
Two lives, generations apart, set to collide with life-changing consequences…
Uganda, the late 1960s. Hasan, the son of an Indian immigrant, runs a successful business in Kampala together with his extended family. But Hasan is heartbroken as he struggles to cope with the untimely death of his wife. With anti-immigrant sentiment on the rise, growing racial divides threaten to uproot everything he and his family have worked so hard to build.
London, present day. Sameer is a Cambridge graduate and high-flying lawyer, on track for a life-changing promotion. But, despite his success, Sameer feels lost. The life he's longed for is only making him miserable. After a tragedy calls him back to the family home in Leicester, Sameer finds himself caught between a future he's always believed he wanted, and a past he struggles to fit back into.
Moving between two continents over a troubled century, We Are All Birds of Uganda is a multi-layered, moving and immensely resonant novel of generational love, loss and what it means to find a home. It is the first work of fiction by Hafsa Zayyan, co-winner of the inaugural #Merky Books New Writers' Prize, and the most exciting young novelists of today. 
August 2020
THE DEATH OF VIVEK OJI
Release Date: 4 August
What does it mean for a family to lose a child they never really knew?
One afternoon, in a town in southeastern Nigeria, a mother opens her front door to discover her son's body, wrapped in colorful fabric, at her feet. What follows is the tumultuous, heart-wrenching story of one family's struggle to understand a child whose spirit is both gentle and mysterious. Raised by a distant father and an understanding but overprotective mother, Vivek suffers disorienting blackouts, moments of disconnection between self and surroundings. As adolescence gives way to adulthood, Vivek finds solace in friendships with the warm, boisterous daughters of the Nigerwives, foreign-born women married to Nigerian men. But Vivek's closest bond is with Osita, the worldly, high-spirited cousin whose teasing confidence masks a guarded private life. As their relationship deepens—and Osita struggles to understand Vivek's escalating crisis—the mystery gives way to a heart-stopping act of violence in a moment of exhilarating freedom.
Propulsively readable, teeming with unforgettable characters, The Death of Vivek Oji is a novel of family and friendship that challenges expectations—a dramatic story of loss and transcendence that will move every reader. 
SEPTEMBER 2020
Transcendent Kingdom by Yaa Gyasi
Release Day: 15 September
Yaa Gyasi's stunning follow-up to her acclaimed national bestseller Homegoing is a powerful, raw, intimate, deeply layered novel about a Ghanaian family in Alabama
Gifty is a fifth-year candidate in neuroscience at Stanford School of Medicine studying reward-seeking behavior in mice and the neural circuits of depression and addiction. Her brother, Nana, was a gifted high school athlete who died of a heroin overdose after a knee injury left him hooked on OxyContin. Her suicidal mother is living in her bed. Gifty is determined to discover the scientific basis for the suffering she sees all around her. But even as she turns to the hard sciences to unlock the mystery of her family's loss, she finds herself hungering for her childhood faith, and grappling with the evangelical church in which she was raised, whose promise of salvation remains as tantalizing as it is elusive. The transcendent Kingdom is a deeply moving portrait of a family of Ghanaian immigrants ravaged by depression and addiction and grief--a novel about faith, science, religion, love. Exquisitely written, emotionally searing, this is an exceptionally powerful follow-up to Gyasi's phenomenal debut. 
check out also  https://obiageriaku.com.ng/my-top-10/