Blurb 1: BETTER NEVER THAN LATE BY CHIKA UNIGWE
Better Never than Late charts the unconventional lives and love affairs of a group of Nigerian migrants, making their way in Belgium. The collection is centered on Prosperous and her husband Agu, and the various visitors who gather at their apartment each week. These interconnected stories explore their struggles and triumphs, from unhappy marriages (of convenience or otherwise)  to the pain of homesickness, and the tragic paradox in longing to leave Nigeria so that you may one day return to it.

Blurb 2: TRAVELLERS BY HELON HABILA
A Nigerian graduate student who has made his home in America knows what it means to strike out for new shores. When his wife proposes that he accompany her to Berlin, where she has been awarded a prestigious arts  fellowship, he has his reservations: "I knew every departure is a death, every return a rebirth. Most changes happen unplanned, and they always leave a scar."
 
 In Berlin, Habila's central character finds himself thrown into contact with a community of African immigrants and refugees whose lives previously seemed distant from his own, but to which he is increasingly drawn. The walls between his privileged, secure existence and the stories of these other Africans on the move soon crumble, and his sense of identity begins to dissolve as he finds that he can no longer separate himself from others' horrors, or from Africa.
 
 A lean, expansive, heart-rending exploration of loss and of connection, Travelers inscribes unforgettable signposts—both unsettling and luminous—marking the universal journey in pursuit of love and home.
I indeed had the best of times devouring these gorgeous books and as a result of that for the first time ever I'll be doing two reviews in one because they essentially have the same vibe & theme but majorly because I'm afraid that if I focus on one, I'll give away too much. So let's dig in! Shall we!
MY SUMMARY
The main focus is on the not so sunny aspects of being an immigrant in a foreign country i.e. the parts of the story that your IJGB friends leave out when retelling their overseas escapades *side-eye. I mean nobody talks about the loneliness and the constant battle to find your Identity in a place that considers you just as alien as it is to you. Every story is eye-opening and a constant reminder that you shouldn't judge people because you don't know what kind of battle they are fighting.
MY VIEW
If I'm being very honest I didn't expect to fall in love with these stories because I always approach short stories with a lot of skepticism and anxiety. ( Hello I'm someone who still has a bone to pick with Chimamanda because of the disappearance of Kainene in Half of a Yellow Sun, Like did she die; is she on a beach somewhere; like way too much uncertainty…What the Hell!)
THE VERDICT
*Sighs and takes deep Breath* Short stories end very abruptly with so much unanswered but I have to hand it to Chika Unigwe and Helon Habilla, intertwining their stories was pure genius. They had me hoodwinked because I forgot totally that I was reading individual stories. (The jazz was strong ehhh!!!!)
Look I don't want to talk too much; just purchase your copies and then let's have a chat in the comment section.
Ps. also make sure
you buy a box of tissues to go because I can guarantee you that there would be
tears 
Pss.  You know that friend that you always watch on insta-stories /Snapchat living it up abroad, please text/ call them. People are going through alot biko.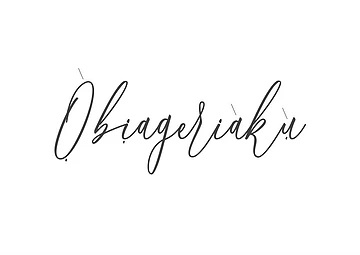 SOURCES:-
https://www.goodreads.com/book/show/41817480-travelers
https://www.goodreads.com/book/show/47527270-better-never-than-late?ac=1&from_search=true&qid=1i869vP2W4&rank=1