Blurb: A SMALL SILENCE BY JUMOKE VERISSIMO

 Imprisoned for ten years for his rage against society, activist and retired academic Prof resolves to live a life of darkness after his release from prison. He holes up in his apartment, pushing away friends and family, and embraces his status as an urban legend in the neighborhood until a knock at the door shakes his new existence. His new visitor is Desire, an orphan and final year student, who has grown up idolizing Prof, following a fateful encounter in her hometown of Maroko as a child. Tentatively, the two begin to form a bond, as she returns every night at 9pm to see him. However, the darkness of the room becomes a steady torment that threatens to drive Desire away for good.  A Small Silence is an intimate and evocative debut charges us to look again at the alienating effects of trauma and the power of solitude and darkness to ignite the imagination.
MY SUMMARY
This Lagos-based debut; A Small Silence, introduces us to the story of Prof, a retired academic and activist. He has spent 10 years in prison for protesting against the government's corruption.
On release, Prof. alienates himself from the world he so desperately fought for. He cages himself in solitude and darkness, locking out his family and friends. Suddenly his world is tipped off balance by a young woman named Desire; a student of LASU. She has idolized him since Childhood and as a result, returns each evening to chat with him in the dark of his apartment. Thereafter, her soft knocks on his door become the highlight of his day.
THE VERDICT
From chapter one, Jumoke Verissimo ensures you feel the alienation and loneliness. She explores and navigates through the pitfalls of trauma and how individuals are able to cope through the aftermath. It was so easy to flip through this book because the suspense and the buildup were on 100 all the time. I just wanted to know more and more (I have the eye bags to prove it). Sadly the ending of this book was a huge let down for me. That aside I felt that there were a lot of characters I would love to know more about e.g. Profs Mum, Koye, etc. I guess I have to use my imagination to fill up the blanks.
On a much lighter note, A small Silence actually reminded so much of the Netflix show; Love is blind. The whole time Prof and Desire never saw each other's faces and yet the connection and the attraction throughout the book were undeniable. I think what this book really showcases is the power of connection and how sometimes the glitz and glamor of appearances hinder us from connecting.
I actually enjoyed this book; However, it was the end that ticked me off a bit but who knows the experience might be different for you.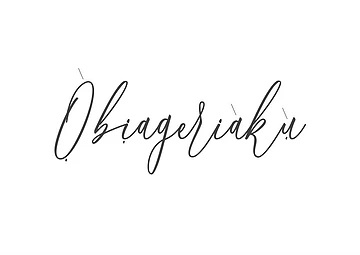 Sources: