"These aren't the days to pretend you're only a wife or a sister or a mother", she says. We're are more than this – Who remembers what it means to be more than what this World believes of us.

Excerpt from The Shadow King by Maaza Mengiste.
In the Author's note, Maaza Mengiste highlights that the story of war has always been a masculine story but this was not the case for Ethiopia and it has never been that way in any form of struggle. This same sentiment rings true in her elegant retelling of the second Italo-Ethiopian War.
The Shadow King begins in 1974, Hirut a middle-aged lady is taking a bus with a box planted in her arms. She is oblivious to the people around her and fades into the background. No one knows the secrets that she has buried deep within her. She is Hirut, the fearless warrior that fought in her Country's most bloody War. That metal box contains photographs- images and snapshots to her blood filled past. Her mission is to return this box of horrors to an Italian Photographer who took them.
Hirut past was a brutal one; orphaned and sent to live as a slave to a jealous woman, Aster and her arrogant husband, Kidane. She leads an isolated life of servitude. With the war came an opportunity for Hirut to escape and change her fate. As the mantra of this tale goes, the only way out is through.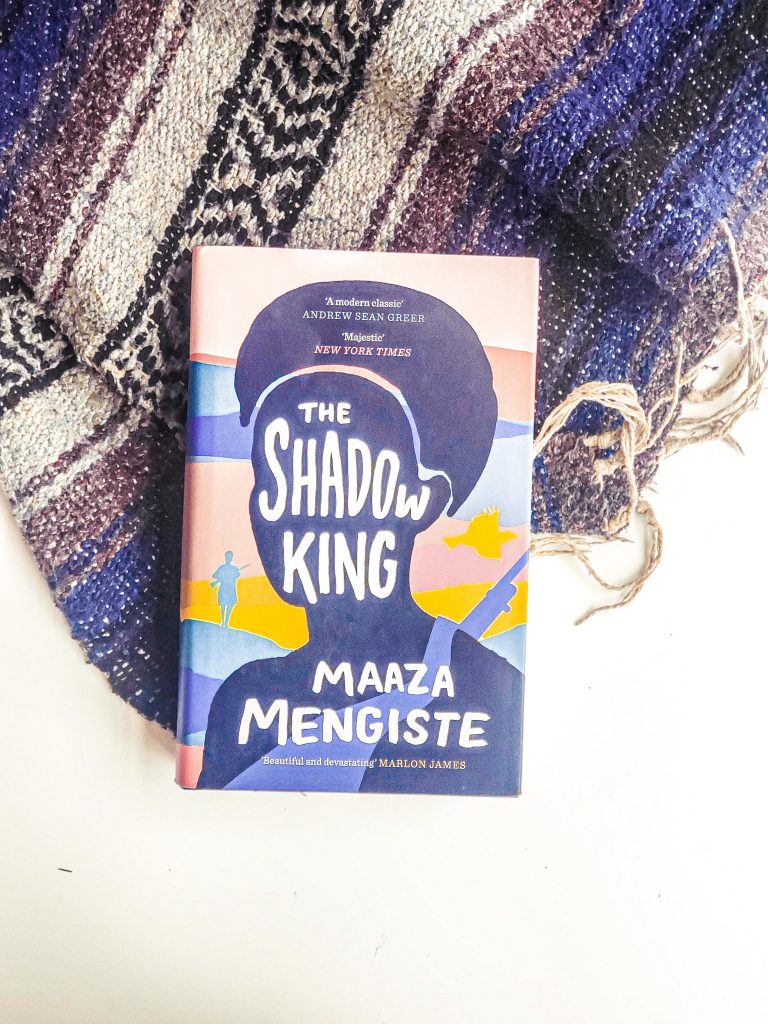 The book showcases the effects of wars from various points of view. We see the confusion and complexities of being a leader in a war-torn nation; Haile Selassie; the struggles of the Italian Photographer who is at war with himself as he struggles to find his place in the war.
My Thoughts
I'll be lying if I say that reading The shadow King was smooth sailing, it wasn't. it was a bit rough. Reading about war is never easy although it was indeed a very moving story. What I loved the most was reading about Aster and Hirut and their struggle to be taken seriously as soldiers instead of being relegated to cleaning, cooking, and caring for the sick and wounded.
This is my first book based in Ethiopia, it was refreshing to learn more about this country that has really gone through some tough times. The major key to enjoying this book is patience. You have to have patience to experience the slow unravelling of such an explosive story.