"We have to choose if we want to live or die. Whatever we choose, let's do it with our chest."
I have been staring at my notebook for about an hour now, trying to conjure words that best describe A Broken People's Playlist. Somehow the words elude me, maybe when I'm done picking up the pieces of my shattered heart, they would find me.
Category: Literary Fiction
Publisher: Masobe Books
Year of Publication: June 2020
Pages: 248
BLURB
A Broken People's Playlist is a collection of short stories with underlying themes so beautifully woven that each story flows into the other seamlessly. From its poignant beginning in "Lost Stars" a story about love and it's fleeting, transient nature to the gritty, raw musical prose encapsulated in "In the City", a tale of survival set in the alleyways of the waterside. A Broken People's Playlist is a mosaic of stories about living, loving and hurting through very familiar sounds, in very familiar ways and finding healing in the most unlikely places.
The stories are also part-homage and part-love letter to Port Harcourt (the city which most of them are set in). The prose is distinctive as it is concise and unapologetically Nigerian. And because the collection is infused with the magic of evocative storytelling, everyone is promised a story, a character, to move or haunt them.

MY THOUGHTS
There is a saying that music is a piece of art that goes in the ears straight to the heart. However, in this case, A Broken People's Playlist is a masterpiece that pierces through to your soul. Its collection of stories transport you under the influence of music – each story a rhythm both unexpected and complex.
In my opinion, Chimeka Garricks is one of Nigeria's most underrated authors. If you have read his debut, I'm sure you'll agree with me. Tomorrow Died Yesterday is an awesome book which highlights one of the major challenges facing Nigeria today – oil and the exploitation of minority ethnic groups. Chimeka Garricks captures it all – oil bunkering, oil militancy, the impact oil has had on the everyday Nigerians living in the Niger-Delta regions, the corrupt politicians, and employees of oil companies. Nothing is left out. It's definitely a book you don't want to miss out on.
WHY YOU SHOULD READ A BROKEN PEOPLE'S PLAYLIST
Now let's talk about this glorious collection. If you are an emotional reader like me, biko make sure you hug your box of tissues to your chest because these stories are sure to tug on your heartstrings from page one. Despite my torrent of tears, I found A Broken People's Playlist so easy to read. Though there are so many diverse characters and experiences which are common with short story collections, each story is still so easy to follow.
It is almost impossible not to get sucked into the stories because they give a glimpse into the lives of ordinary, everyday people, and their struggles with life, love, family, and everything in between. Secondly, it made the PH City girl in me so homesick because his depiction of Port- Harcourt was so vivid and detailed- even the dialogue and slang is spot on. Each story is inspired by a song. So I'll advise that you listen to the songs while you read the stories to have the complete experience.
Really this is just a phenomenal piece of work. So …..Should you buy this book? Hell Yeah!!!!!! This gets 5 out of 5 stars
PS. I am kind of mad at Chimeka Garricks because ever since I read his book, I can't listen to Adam Levine's Lost Stars without tearing up. So thanks a lot!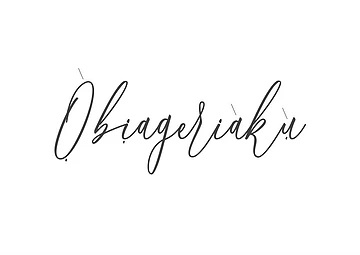 ABOUT THE AUTHOR
Chimeka Garricks was born in Dublin, and raised in Port Harcourt (the city which, like all first loves, still inexplicably holds his heart). He is the author of the acclaimed novel, 'Tomorrow Died Yesterday'. He started writing short stories, and eventually, 'A Broken People's Playlist' to avoid working on his second novel. He would rather choose soundtracks for movies or be a DJ, but lawyering, and, erm, writing a second novel stand in his way. He lives with his wife and three children in Lagos.