I was so intrigued by the title Butter Honey Pig Bread. I imagined that the focus was going to be largely on food. However that couldn't have been further from the truth. Food played a part in this book but as a way to unlock memories from the past of its characters. Some memories sweet while some treacherous and unthinkable.
Category: Literary Fiction
Publisher: Arsenal Pulp Press
Year of Publication: October 2020
Pages: 316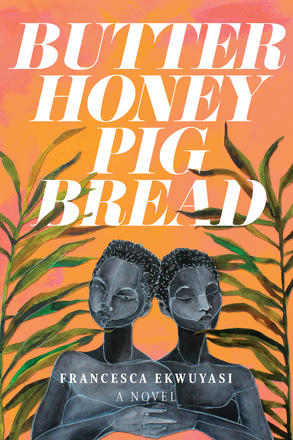 BLURB:
An intergenerational saga about three Nigerian women: a novel about food, family, and forgiveness.
Butter Honey Pig Bread is a story of choices and their consequences, of motherhood, of the malleable line between the spirit and the mind, of finding new homes and mending old ones, of voracious appetites, of queer love, of friendship, faith, and above all, family.
Francesca Ekwuyasi's debut novel tells the interwoven stories of twin sisters, Kehinde and Taiye, and their mother, Kambirinachi. Kambirinachi feels she was born an ogbanje, a spirit that plagues families with misfortune by dying in childhood to cause its mother misery. She believes that she has made the unnatural choice of staying alive to love her human family and now lives in fear of the consequences of that decision.
Some of Kambirinachi's worst fears come true when her daughter, Kehinde, experiences a devasting childhood trauma that causes the family to fracture in seemingly irreversible ways. As soon as she's of age, Kehinde moves away and cuts contact with her twin sister and mother. Alone in Montreal, she struggles to find ways to heal while building a life of her own. Meanwhile, Taiye, plagued by guilt for what happened to her sister, flees to London and attempts to numb the loss of the relationship with her twin through reckless hedonism.
Now, after more than a decade of living apart, Taiye and Kehinde have returned home to Lagos to visit their mother. It is here that the three women must face each other and address the wounds of the past if they are to reconcile and move forward.

WHY YOU SHOULD READ BUTTER HONEY PIG BREAD
This book was nothing short of spiritual. I loved every moment of it. Butter Honey Pig Bread is a story of love, loss and forgiveness. Kambirinachi believes she was born an Ogbanje- a mischievous spirit child that torments families by dying continuously causing its mother a boat load of anguish and misery.
She believes that because she has tethered herself to the living thereby denying her true nature she has set herself and her family up to face dire consequences. Her fears are confirmed when one of her twins goes through a traumatic experience that leads to a chain reaction of events that threaten to tear her family apart.
Correct me if I'm wrong but there must be something in the water because 2020 is churning out some explosive books. I loved the easiness of Butter Honey Pig Bread. The Ogbanje narrative has always been intriguing to me and it's refreshing to see more authors take this on.  I especially loved Francesa Ekwuyaasi's depiction of Kambirinachi- an Ogbanje that didn't want to cause her mother and family pain but instead wanted to live. In Nigerian culture, Ogbanjes are seen as evil spirits and are for the most part feared. It was fun to watch an author flip and tweak that tired narrative.
I found Kambirinachi to be a much stronger character than her daughters. In some cases I wanted to skip to her parts in the book. However this does not take away from the awesomeness of this book. I rated it 4 of 5 stars and I honestly cannot wait for the next Francesa Ekwuyasi Book.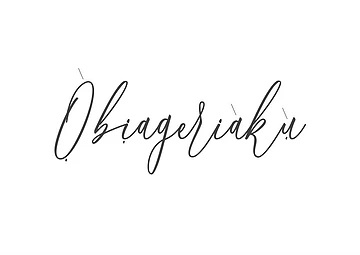 ABOUT THE AUTHOR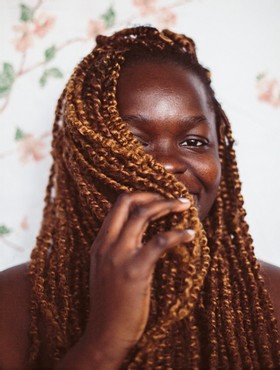 Francesca Ekwuyasi is a writer, artist, and filmmaker born in Lagos, Nigeria. Her work explores themes of faith, family, queerness, consumption, loneliness, and belonging.
Francesca's writing has been published in Winter Tangerine Review, Brittle Paper, Transition Magazine, the Malahat Review, Visual Art News, Vol. 1 Brooklyn, and GUTS magazine. Her story Ọrun is Heaven was longlisted for the 2019 Journey Prize.
​Her forthcoming debut novel, Butter Honey Pig Bread will be available October 2020 through Arsenal Pulp Press. Pre-order it here!
Supported through the National Film Board's Film Maker's Assistance Program and the Fabienne Colas Foundation, Francesca's short documentary Black + Belonging has screened in festivals Halifax, Toronto, and Montreal. 
The Advanced Reader's Copy was sent to me by the publisher in exchange for an honest review.